Our friend , Mr Teo went to meet our indonesia counterpart ,...and passed to him all his Animal Kaiser order. Before meeting him , Mr Teo had a tough time going thru the custom as the officier ask for "coffee money" ...then the cards can go thru safely without any tax or problem. Mr Teo got my permission to push SGD$xx to the officer then the issue settled...wow...its corruption everywhere...but this is slightly cheaper than sending Registered mail but have to trouble Mr Teo to hand carry the AK cards over...This deal is successful and all payment collected back to Singapore.
I would like to thanks our indonesian friend for doing business with us.
We are glad to clear all our excess V6 normal cards.
Terima Kasih
1 lot of Japan's cards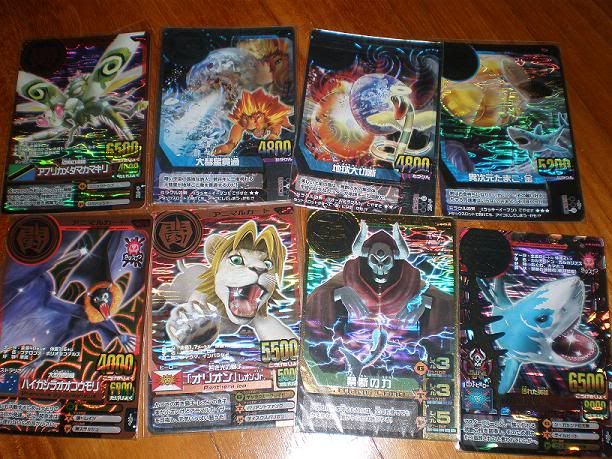 1100 version 6 standard normal cards