Gaming enthusiasts and fans will not want to miss this three days pure gaming zone at Suntec. Expect non-stop entertainment with adrenalin-pumping gaming competitions, game launches, and game showcases. On top of that, toy carnival and cosgames will bring additional sensation to the event. Also, watch out for the 1st East vs West game characters cosplay showdown with fantastic prizes to be won.
Blog Master UPDATE : There is NO Animal Kaiser gaming...There is NO Animal Kaiser machines The arcade operator is Arcadia which is located @ Iluma , Bugis ...they DO NOT have any AK gaming… We would like to Apologise for the wrong information posted earlier
Last year event , there is AK tournament during version 3 held at Singapore Expo Hall 6B (28-30 May 2010) ...i believe old timer still can remember…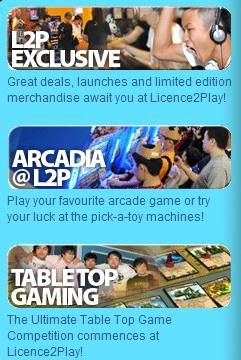 Feel the exhilaration of intense gaming competition as Licence2play brings back The New Paper Cyber Challenge!
TNP Cyber Challenge brings together the community of gamers in a virtual showdown over a variety of game genres. Form your teams in this battle of supremacy and win exciting prizes!
Note :Registration is already closed on 22nd May 2011
Sudden Attack is a free-to-play FPS MMOG (First Person Shooter massively Multiplayer Online Game) set in a fast-paced and competitive environment that will keep players at the edge of their seats. The game was ranked one of the top games in Korea and was also a star feature at the e-Stars Seoul in 2008, an international e-sports tournament in Korea. Choose a side, form the team and win the war through sharp-shooting skills, foolproof strategy and seamless teamwork.
Competition Mode
5 vs 5
Round Robin > Single Elimination > Double Elimination
Prizes
1st Prize: $4,000 + Razer Orca Headset
2nd Prize: $2,000 + Razer Orca Headset
3rd Prize: $1,000 + Razer Orca Headset
CabalSEA is a Free-to-Play stylish massively-multiplayer-online(MMO) game with numerous intriguing quests and exhilarating missions. With its exciting blend of adventure game-play and arcade action, the visually stunning game serves up a wide offering of time-limited dungeons, blazing action scenes, thrilling war systems and perplexing in-game puzzles to keep players on the edge of their seats, wanting for more still!
Competition Mode
3 v 3
Double Elimination
Prizes
1st Prize: $1,000 + Razer Orca Headset
2nd Prize: $500 + Razer Orca Headset
3rd Prize: $300 + Razer Orca Headset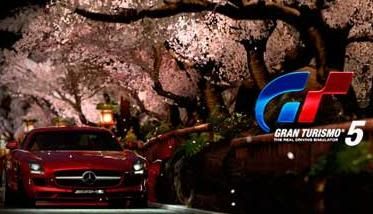 With the technological leap onto PlayStation®3, the objective of GT5 was to create another great revolution which would not only satisfy own high expectations of Sony Computer Entertainment Hong Kong (SCEH), but would meet or even exceed the anticipation of the fans. In "Gran Turismo®5", players can tackle the world's most famous racetracks, rendered in high definition that is as vivid as the real thing, and get behind the wheels of some of the most legendary cars in motor racing from past to cutting-edge present. Today, the impressive complete list of over 1,000 in-game cars was unveiled, including the Lamborghini Murciélago LP 670-4 SuperVeloce, the Lexus LFA and the McLaren MP4-12C. The full track list was also revealed, which will see players going head to head to on famous legacy tracks such as Autumn Ring Deep Forest Raceway and the Grand Valley Speedway plus renowned real-life circuits such as Nurburgring and the Mazda Raceway Laguna Seca.
Competition Mode
Time Attack - 1 Player
Prizes
1st Prize: $300 + Razer Orca Headset
2nd Prize: $200 + Razer Orca Headset
3rd Prize: $100 + Razer Orca Headset
Other game highlights...