12 years old Matthew Li & his mum together with his classmate , Hoi Fung & mummy ...all 4 of them took flight all the way from Hong Kong...to Singapore for holiday from 3 June (friday) to 7 June (tuesday).They stay in the Hotel @ Sentosa
We had schdeuled to meet up on 6 June (Monday ) @ vivo city Timezone , 1130hrs. However, due to heavy rain ...we had changed the timing to 12noon instead....but Matthew was late as he text me thru the handphone saying that he just wake up late...so he need more time to prepare himself...
Finally saw Matthew & friend (Hoi Fung) . We went to the nearby Food Republic food court to sit down but the place was very crowded due to lunch peak hour. Hence, Matthew's mummy decided to eat at "No Signboard Restaurant" instead since they had not taken their lunch yet. I was invited to go along...
A variety of food was served inclusive the famous chilli crab dish...many more dish not in picture
We had so many AK stuffs to sell ...and i also bring out all our AK card collection including those rare promotion cards & 6 albums of Full set jap from version 1 to version 14 ...it was very heavy to carry them all the way to vivo city...my arm is still feeling pain now...haha...
Matthew was very happy to receive the AK card deck box from us (free) as he like it alot :
We also throw in lots of free stuffs (inclusive of Fiesta2010/2011 freebies and some other Jap promotion cards) for him & his friend :
These are the card bundle bought from us
:
V8DX Master Blue / Master Icarus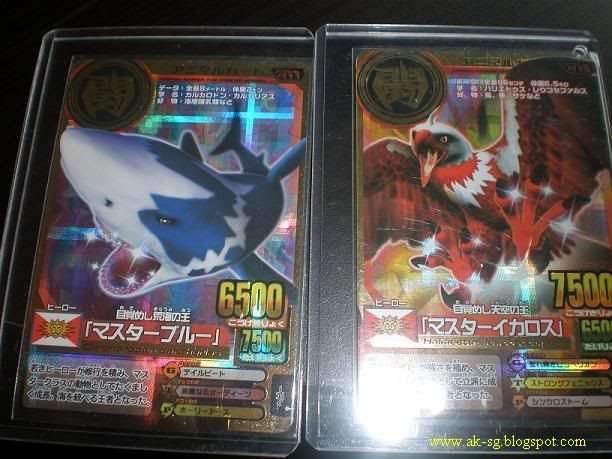 V8 random Japan foil cards
Random Japan normal & Foil card mix ~ thanks for helping us to clear our last lot
1 lot of random mix Version 6 & varous versions english foil cards (include a fake apolo Liger card too)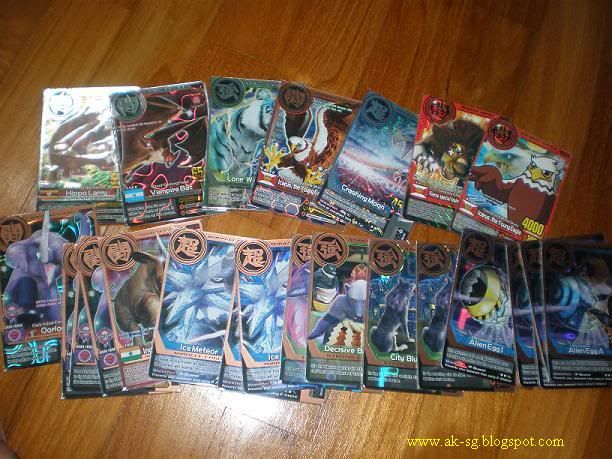 12 nice japan promotion cards
Our very last AK mat sold ~ this is our number #8 mat sold so far (one of our favourite best seller item)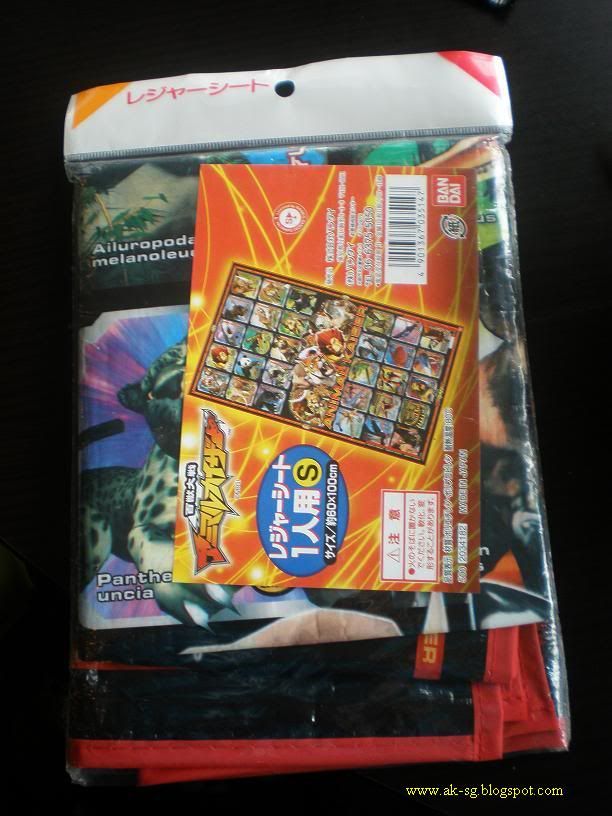 Although classmate ~ Hoi Fung did not play this Animal Kaiser game , He had supported me by buying our Japanese original Album binder after hearing my introduction to this game and now he had shown good interest .Thanks to his mummy who sponser him the $$ to buy from us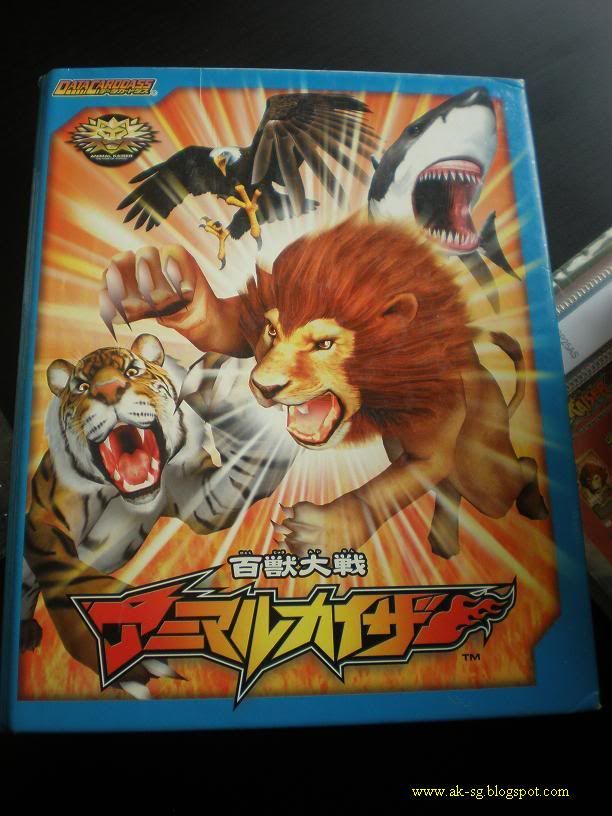 After the heavy lunch and yummy dim sum ...Matthew invited me to have few games of Animal Kaiser game challenging...@ Timezone ...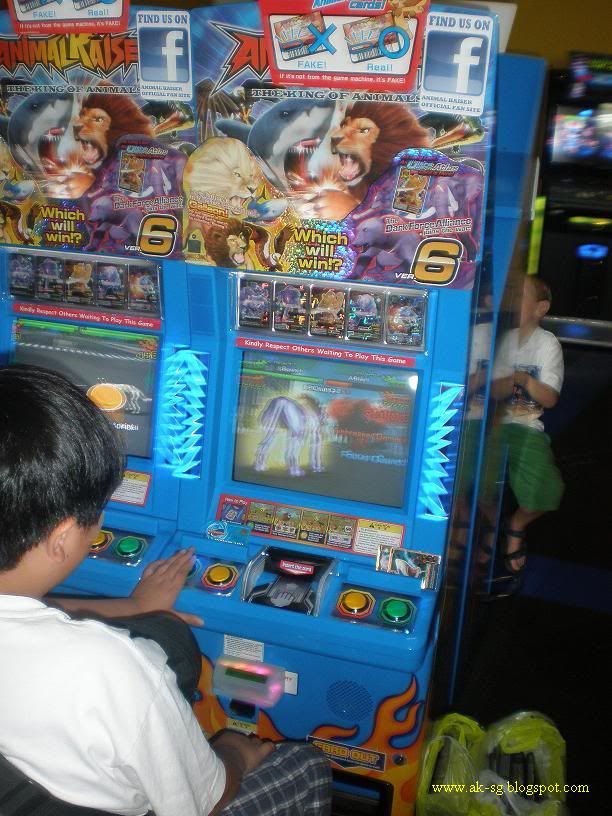 Hoi Fung also take the chance to challenge Matthew..for a battle
Finally , all the $ value had finished inside the power card ...and i gave Matthew a nice surprise by giving him another free gift ~ a AK sticker to paste on the card so that he can keep it as memory...Matthew love it so much !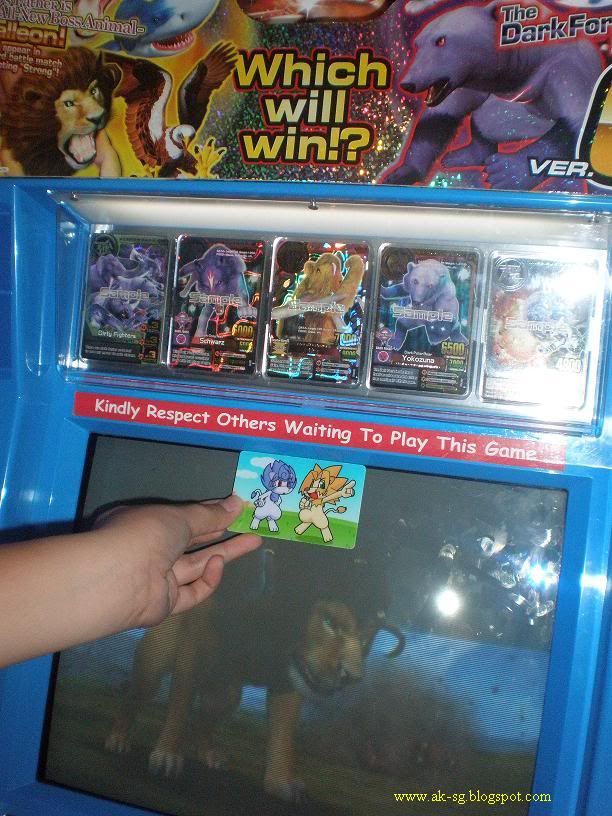 It is a very nice meet up with our guests from Hong Kong and by the time i left the place...it was 3pm+...
Comments from Matthew regards our customer service :
"Eric is a really nice person who will take away time from his day to sell and show his collection to his buyers" ~ Matthew Li