It's Angry Birds !!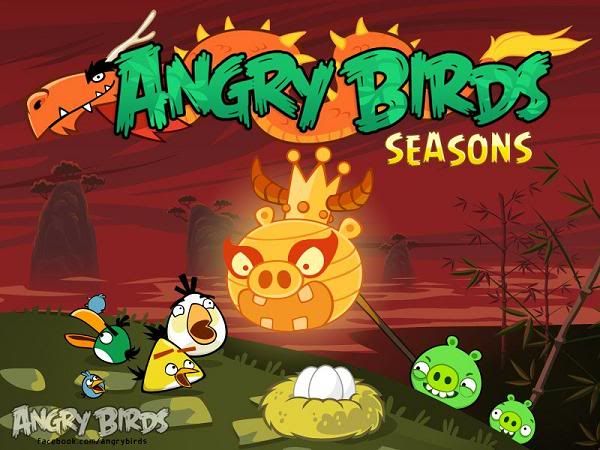 Fireworks popping, lanterns glowing, red envelopes bursting with money - it's Chinese New Year! This holiday is China's biggest and longest festival, a time for feasting with family and friends, setting off fireworks, and having fun. The Angry Birds are celebrating the start of the Year of the Dragon, but the piggies are trying to scare them away from their eggs! Luckily the Angry Birds have some help -- the Mighty Eagle has transformed into the fearsome Mighty Dragon!
Squawk! Angry Birds, the best selling mobile game in the world, has achieved amazing things. Angry Birds Fans around the world have so far played a total of 200,000 years of Angry Birds, with 300 million minutes of playing time daily. Moreover, more than 266 billion levels of Angry Birds have been played, with 400 billion birds launched into action, and over 44 billion Stars collected in the process.
Check out this video on the highlights from the path to half a billion downloads!