Bushiroad South East Asia Opening Tournament was held on 19/03/2011 in Singapore at Suntec City.
Nice touch screen panel!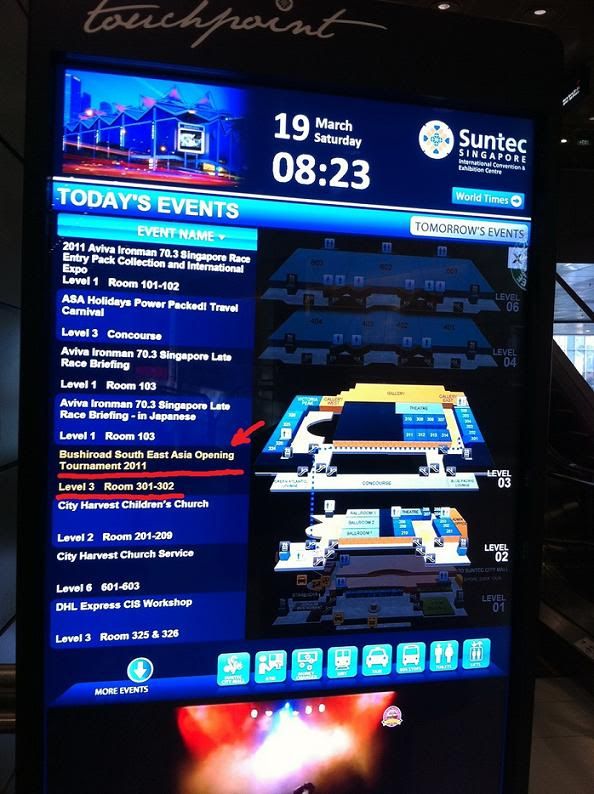 The players are wellorganized and form proper queues before the management complained... XD
Pretty good turnout for the morning.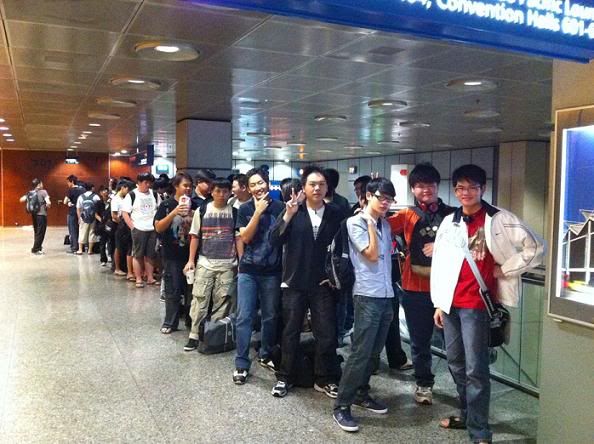 Meanwhile, the players are gathering and getting restless... 250 players turned up !!
Opening part of the tournament, with the introduction of the 3 head judges
And this is how the place looks like after some decorating... nice posters, right? XD
The other half of the room.
Spectators were welcome to move around and observe the proceedings, but no talking and giving advice to the tournament players at any point.
The usual moving around of the participants in between matches.
Just like an event in Japan, there is the usual on-the-spot rare card Exchange Campaign at the event venue.
Note the serious atmosphere and attentive stares once the matches begin... this is a universal occurrence observed at most tournaments XD
A special treat for all the Vanguard players out there!
Vanguard's producer, Mr. Shimamura actually took time to play with 3 lucky players!
One of his opponent's turned out to be a 13 year old card player who has just picked up the game.
Looks like Vanguard could become quite popular in the coming year after all!
At the end of the day, we had the presentation ceremony for the winners!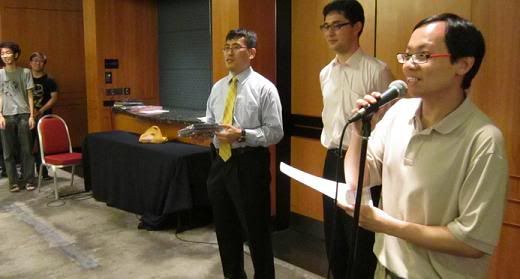 On the far left, we have our special guest from Japan, Mr. Shimamura(Producer of Cardfight!! Vanguard).
On the far right, we have a familiar face: Mr. Goto, Director of Bushiroad South East Asia Pte Ltd.
And between them, we have the winners for that day:
Cardfight!! Vanguard Mini Tournaments
-
Sean Teo Soon Teck
Esmonde How Kang Wei
Jonas Chok Wen Jie
Other card game winners
-
Weiβ Schwarz - YJ Lim
ChaosTCG - D.S
Victory Spark - Doraemon
Picture and article credit : Terence