"Animal Kaiser Official Goods" are available at Bobo fair!!
Water bottle, Lunch box and so on...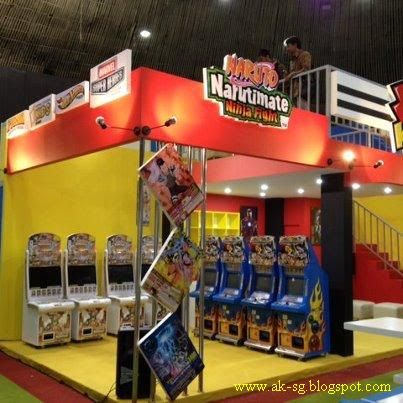 Note : White machines are NOT Great Animal Kaiser...They are narutimate ninja fight game machines
"In Jakarta, Indonesia....I've been there.very collectable merchandise"
~ Rudi SeTiana
"
i don't like it, you can't play the AK machine in this booth. but in the back of this booth you can play AK Machine on XY Kids magazine booth"
~ Gege Mania
"i visit bobo fair every year"
~ Agustin Nurhayati
"Jakarta convention center (JCC) near from my house :)...I wish i can go there,so i can play animal kaiser ...Come to me,bobo fair XD."
~ Vera Lazkar
"For more information buy the magazine book XY Kids! :D"
~ Yokke Putra