There is no official announcement about April month 's Champion League tournament @ AK Club ...its suppose to be evry last Saturday of the month which is 30/4/2011.
We check with the counter staff , but she was not sure either...wow ! Everyone also don't have information about AK club's animal Kaiser tournament..haha..I'm not sure what will happen to this league progress...we shall wait for further update & notice from organiser.
Note : Last month - March , AK club do not hold any tournament due to Fiesta 2011 event.
Here are the latest AK club layout....when i visited AK club yesterday :
Main door ...with AK club advertising strip...
Operating hours
A place for you to collect some cardlist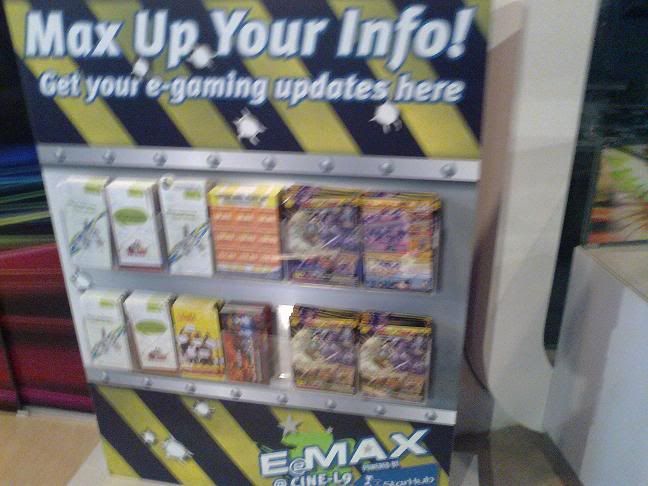 Rows of Toy catching machines...placed in front of AK wall paper...where are the AK machines ?
Here are the machines...only 6 of them instead of 8...placed at 1 corner