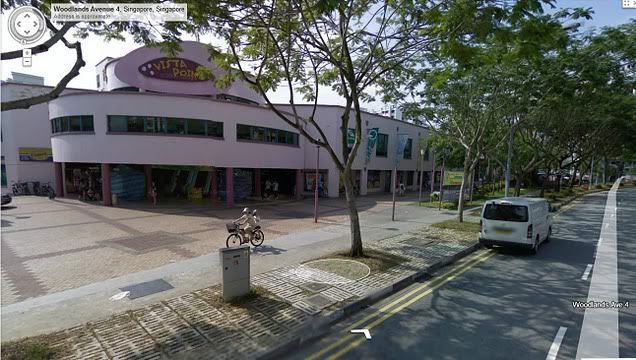 There are 2 more round of tournament happening at the same store :
Where : 548 Woodland Drive 44 Vista Point 7-11 S730548
When : 30 Nov, Wed and 7 Dec, Wed (2pm ~ 5pm)
How to play
:
* To participate, simply purchase $3 worth of items from that 7-11 and get the registration form from staff.
* Registration will be base on first come first serve basis. Maximum 16 tournament slots.
* Tournament mode : Knock out battle - best of 3 matches
* During the actual day of tournament, participants will need to pay $1 for each round of battle they advance. ie A player will need a maximum of $4 in order to continue into the final round.
* Loser will get the card dispensed out from the machine.
* NRIC / any form of identification document must be presented together with the completed registration form before the Tournament for verification.
* Participants should turn up 30min earlier for the verification - Absentees or latecomers (15min before commencement of Tournament) will be automatically disqualified and opponent scores a walkover.
* Only original version 1, 2, 3, 4, 5, 6 or Animal Kaiser Evolution version 1 & 2 English Animal Kaiser Cards are allowed. All participants' cards will be checked by Tournament Officials before they can be scanned for use.
* Participants are not allowed to change their card combo during the tournament.
* Any participant who displays poor sportsmanship or undesirable behaviour such as use of vulgarities will be disqualified.
* Tournament Official's decision on results is Final. Organizer reserves the right to amend Terms & Conditions.
For enquiries, please email to : AnimalKaiser@iahgames.com