New machine
with 3 buttons to cater for tag team battle
* A major feature is the size of the liquid crystal screen becomes slightly larger than the previous chassis, to 21.5 inches. The price for each game remains as 100 yen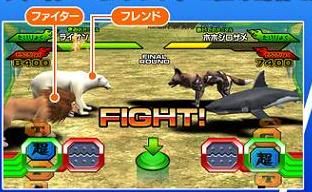 New card design
~ Yellow animal card ?
Lol, the yellow picture from strong card, look so weird grgrgrg hope singapore and local country (indonesia) not release great animal kaiser stay cool with ak evolution
~ Ji Sui Phin
Yellow may be animal partner , I don't think is strong card
~ Lin Zhihong
just look the Cheetah, it has Dark Burst and Poison !
~ Fernando Canellius
Even the same animal (example Polar Bear) will now have new set of bar code...for new battle move !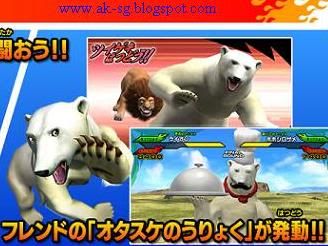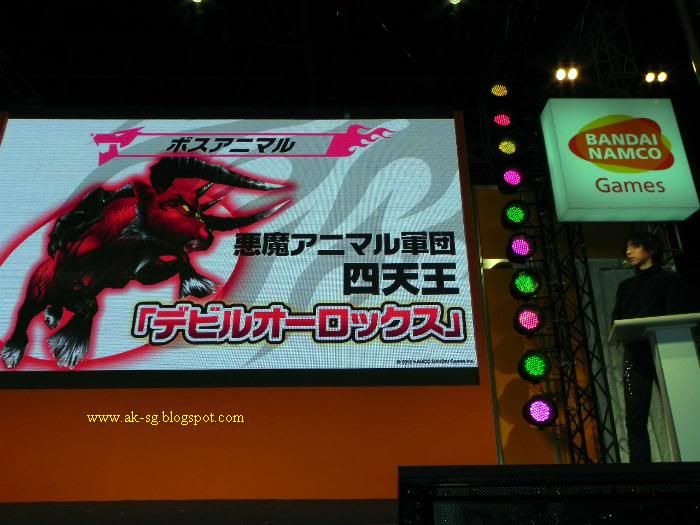 so the card is different
can we still use old version card in the new machine?
i'm almost 99pct sure, the old version card can not be used !
~ deathscorch
I am not sure whether the old version cards are playable in this new machine. If anyone know, please advice. Ya, most probably the old version cannot play in this new machine.
~ hnkang007
Old cards may not be able to use
~ Lin Zhihong
Blog Master :
After Evolution series (which should ends at evo 5) .. Singapore will upgrade to Great Animal Kaiser series that follow Japan's foot steps...that will be the time where all our cards will be obslete..as current barcode DO NOT support tage team battle format...Our card collection will be only good to paste on the wall as nice wallpaper..lol ...Play AK & collect with care !