"To all animal kaiser kuala lumpur member & AK fans . CNY is coming . So for who 1st 2nd 3th.....ect . to wish 恭喜发财 to uncle Chong and uncle Ben..start from 10-02-2013......1st get 1ang pow UR card ,2nd Gold card, 3th Silver card..........4-10 get bron card ,other get normal card ........so here I wan to say here to you all happy Chinese new year.
~ Animal Kaiser (Kuala Lumpur) , posted on 6/2/2013 @ facebook AK (KL)
This is for the first prize winner ...~金蛇报喜~
after all , it's year of the Water Snake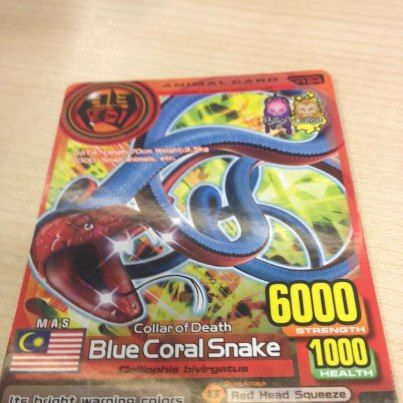 This is for 2nd prize ...nian nian yo yu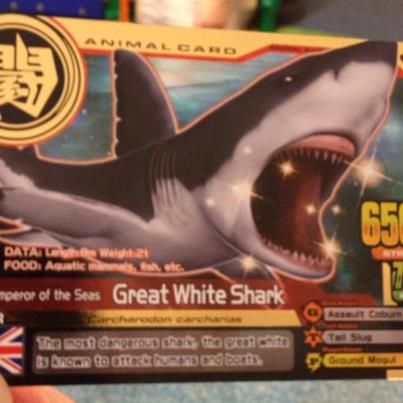 3rd prize ...Let Mecha Lion perform the lion dance for you
~金狮来到你的家~咚咚锵!
4th prize ... Let Tanumaru and Giant Panda brings you Double Happiness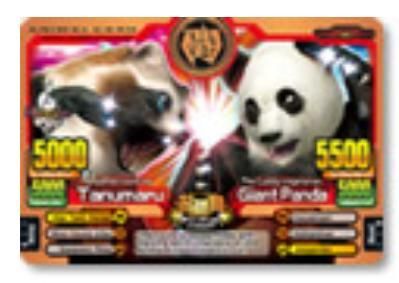 5th prize ...let Baron and Oorlog helps you soar to higher progress in your career and study
6th prize...Let Ace helps you to score an A in your exam
7th prize ...let Spiny Flower Mantis brings you lots of love and laughter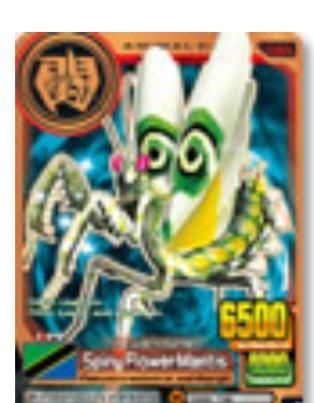 8th prize ...Let Holstein bring you and your family to around the world tour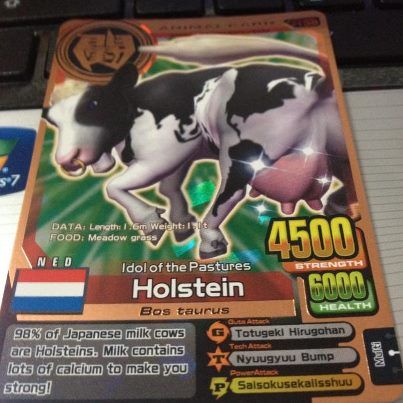 9th and 10th prize ...choose 1 of these Bronze rare and let them bring you luck and prosperity
And the 1st prize is Blue Coral Snake along with his friend Galleon to bring Good Health and Happiness to everyone :))
Here is the list of timing and result , and in the event that the timing are the same, then it will go by whose message came in first and so on ...and for some who send in just a minute early..we will give you a Bronze rare Ang Pow for you...r effort...Everyone is a winner here and this is for good fun in welcoming the new year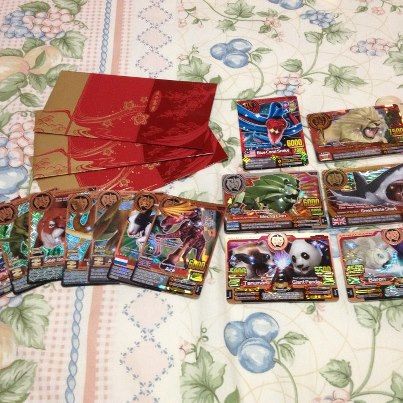 Tan Bor Lin 11.59pm (Bronze Rare)
Wei Ee Lau 11.59 pm (Bronze Rare)
1. Benny Koong 12.00 (Galleon)
2. Lim Ren Jie 12.00 (Great White Shark)
3. Rex Fan Wei Siang 12.00 (Mecha Lion)
4. Eugene Hee 12.00 (Tanumaru/Giant Panda)
5. Kenneth Tai 12.02 (Baron/Oorlog)
6. Ren Wei Lau 12.05 (Ace)
7. Jason Tan 12.05 (Spiny Flower Mantis)
8. Jason Ong 12.09 (Holstein)
9. Mindy Goh 12.14 (Bronze Rare)
10 . Wee Jia Ter (Bronze Rare)
Congratulations to all the above winners and all others participants will be receiving ang pow as well (will be given a random bronze rare)
Ang Pow by registered mail to the winners ....
Blog Master: : This is a nice card giveaways event activity organised by AnimalKAiser (KL). A Great effort that will certainly bring happiness to all the 10 lucky AK fans Winners ....Happy new year to all ! Huat Argh ~~!!