Today i have some time...so...went over to take a look ...but only at afternoon time around 1.30pm...The prioty sale start at 11am...so its kinda of late for me to grab any good stuffs...nevermind lah...since i'm free on that day...just go down look look see see...
Reached Stadium mrt...going up from the super long escalator
Saw giant soccer players...
Walked over to Leisure park Kallang mall..
Reach the place ! but almost every good stuffs are gone since i went there so late..haha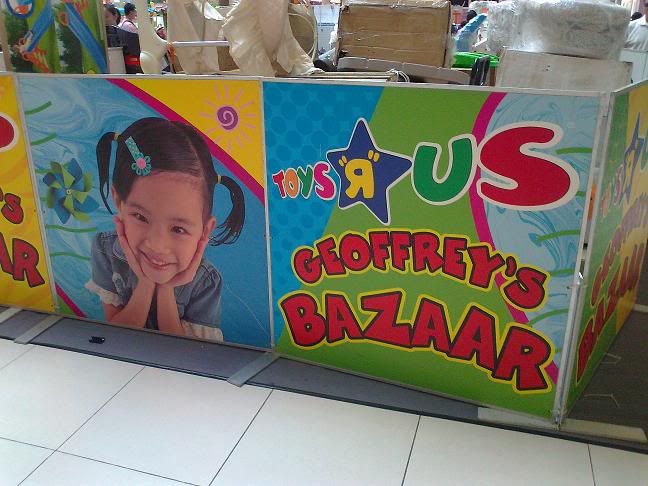 2nd floor top view...
In the end...just bought 2 boxes of Lego bricks (made in china..not lego brand)..at a super cheap price. Original price is $24.95 per box...now selling $1.80 !
Bought 1 space shutter and 1 space rocker..for the 2 boys :
The 2 little ones completed building their space vehicles ..