Game created by : Sahasi Jatmiko Kaguyago (from indonesia)
The gameplay style is not like the real animal kaiser,but the card are from animal kaiser and the story too with more upgrade story
for people who want to download Animal Kaiser Custom PC game
the demo is available for download here's the link from part 1 to part 6
AK Custom PC Game (part 1)
Click here to dowwnload part 1
AK Custom PC Game (part 2)
Click here to download part 2
AK Custom PC Game (part 3)
Click here to download part 3
AK Custom PC Game (part 4)
Click here to download part 4
AK Custom PC Game (part 5)
Click here to download part 5
AK Custom PC Game (part 6)
Click here to download final part 6
If you are unable to download any of the files as mentioned above...try this link:
http://mikocoon.wordpress.com
Question : how do you extract the part 1 ?
Answer : Well, if you want to know how here's how to do it
1.right click the part 1
2.and then click "extract here"
3.just wait until it's finish do it as the same as the blue cube
After download all parts put it on the same folder,after that extract part 1 and extract the blue cube and finally enjoy your play
There should be this blue cube if you already extract the part 1 file with all parts in one folder
If clicking the blue cube does not work...try to open up the AK custom folder

Select and click on Game.exe

Here's the game title page ...created by RPG Maker software...Enjoy !!
~ Tune up your speaker for the music too
How to change your character name ?
Select each alphabet that you want , click ENTER each time until you have your full name ...then go choose OK
Use arrow UP-DOWN-LEFT-RIGHT to move the character and use ENTER key for each action(such as talking to npc or opening a door etc) or scroll to next converstion
For people who playing AKC(animal kaiser custom) and don't know where the school is i show the map of Tranquill Village and the card battler in there
1.Hero's home:sherline(apollo's user)
2.Village Chief House:kista(schneider user)
3.rex house:Rex
4.Kein's House:your main boy rival lives here
5.sandsea bar:you can buy save coin here(save coin are for save your game)
6.Cherry's Mansion:Main girl rival live here
7.school
8.lake:sahasi(me) but you can battle him later in the game
9.AK store: you can buy cards in this place :D
10.battle arena: like gyms in pokemon game you need to beat the leader to procced to next town
11.cave: i only make it but there's no use it for now
Note : you can't go to the next village the demo ends after you fight againts the owner of scorch.(Amanda)
School
1ST OF ALL...Go to School
Go search for your classroom @ 2nd floor...inside the school
An underground boat ride adventure
:
Go to chief house #2 ...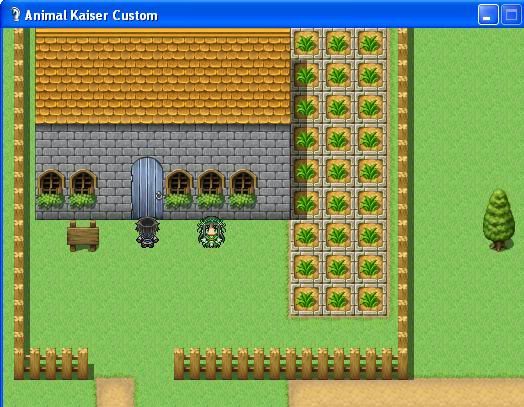 Go "talk" to the barrel
Here's the boat in the maze
go thru' the maze to reach here...finally
A new place...where will you you end up to ..?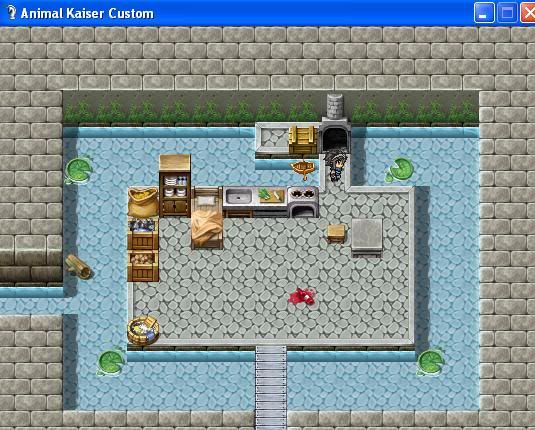 You will come out from #3 Rex house...but the door will be closed once you exit from it
Free card
Get a free smalltooth sawfish card !
Card battle
~ use INSERT to set up your deck of 3 cards
Use space -bar and enter key during battle..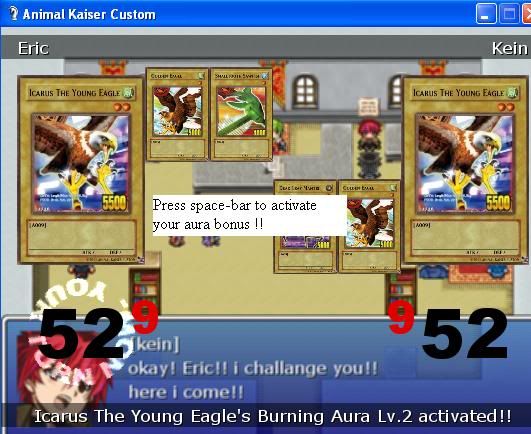 You will get reward such as money if you win the battle
Last Boss (Amanda) of this village before you can go to next village (not available in this demon yet)...but to battle her, you need to find her favourite drink at #5,Sandsea bar
To save game ...you need these save coin which can be bought at #5,Sandsea bar