16 to 20 March 2010, 11am to 6pm, United Square Shopping Mall
The Animal Kaiser Fiesta 2010 is the first of such large-scale Animal Kaiser event in Singapore. Held at United Square Shopping Mall from 16 to 20 March 2010, the show comprised the Finals and Grand Championships tournaments for Children and Adult categories. Other fun activities, such as drawing and colouring contests and puzzle games were planned for the parents and children.
The event location was heavily embellished to deliver the perfect ambience. The members from the organiser put on customised happi coats as symbolism to the origin, as well as the quality, of the game. Life-size Animal Kaiser mascots appeared to wow the participants. In addition, special gifts were given away to satisfy the excited crowd. A total of 2,000 pieces of Special Cards were won by the participants taking parts in the tournaments and other games. The launch of Version 3 cards also coincided with the event, making Animal Kaiser Fiesta 2010 even more illustrious. The organiser also invited the producer of Animal Producer, Mr Akihiko Arai from Japan, to grace the event as a special guest and autographed for the fans.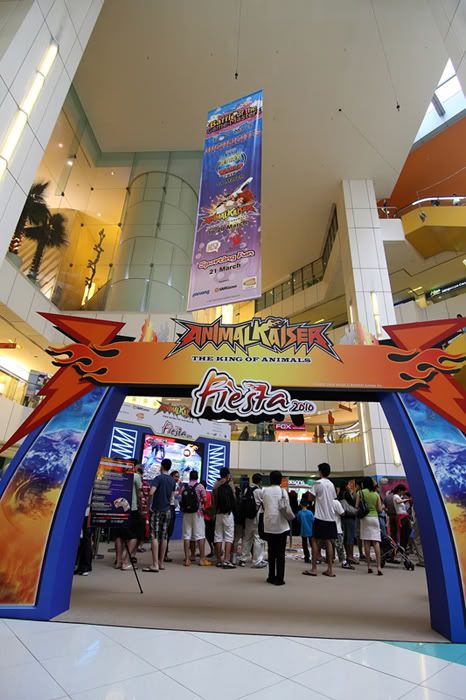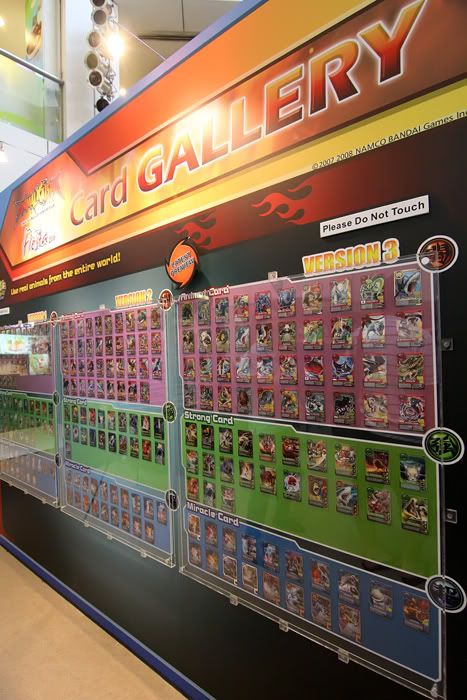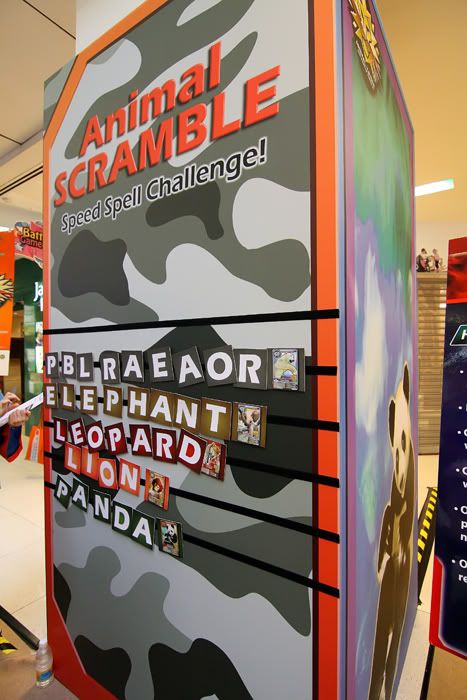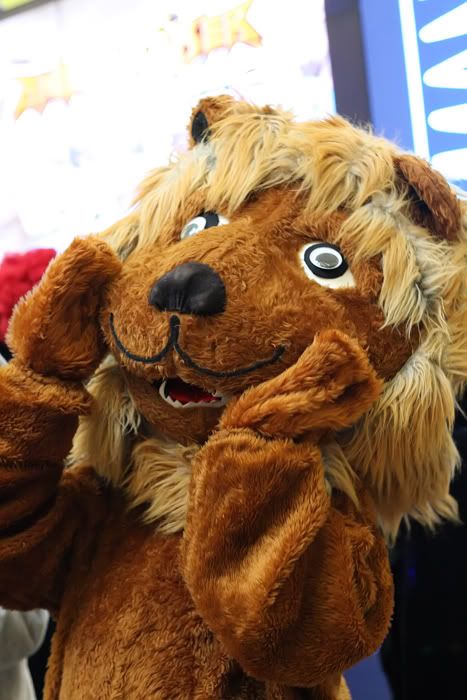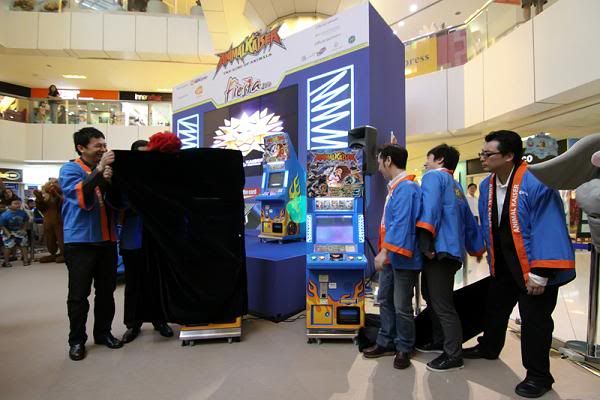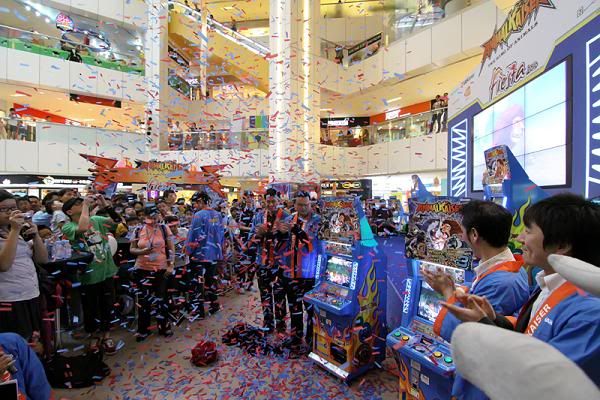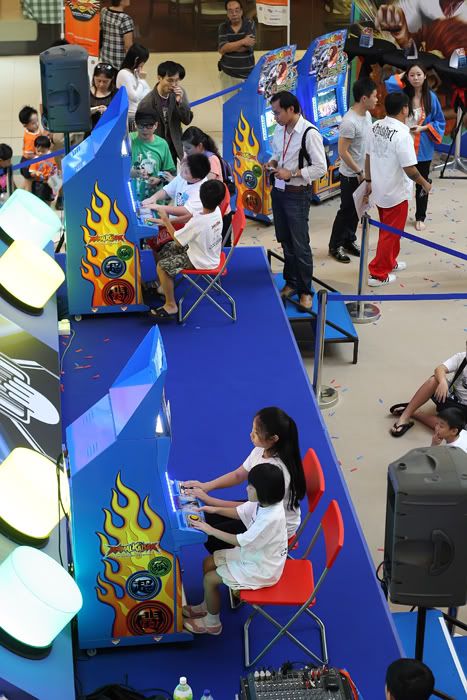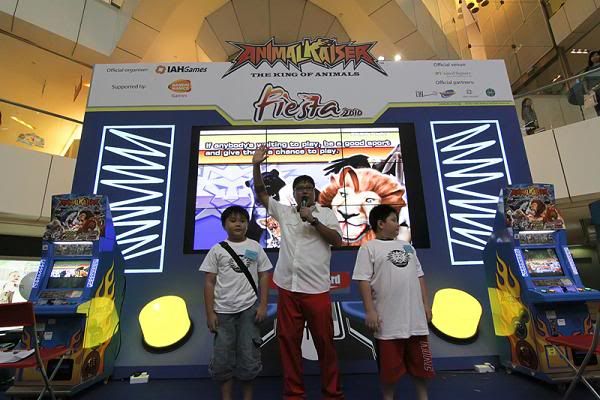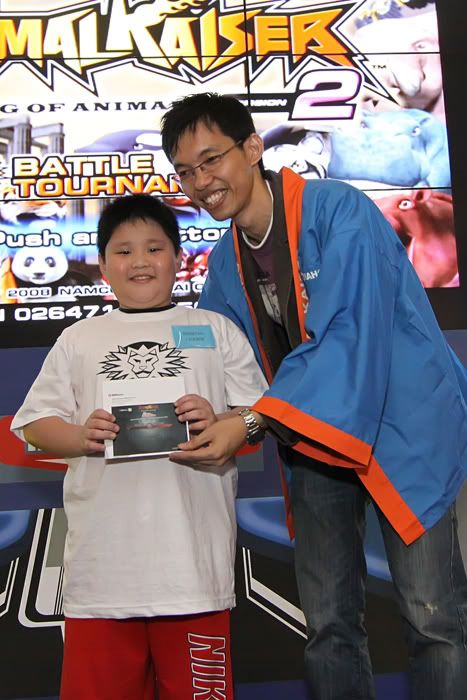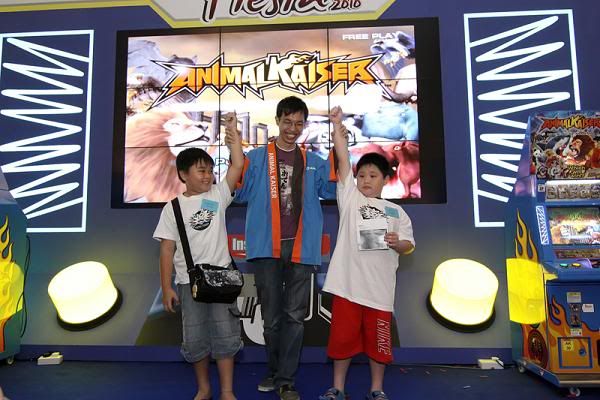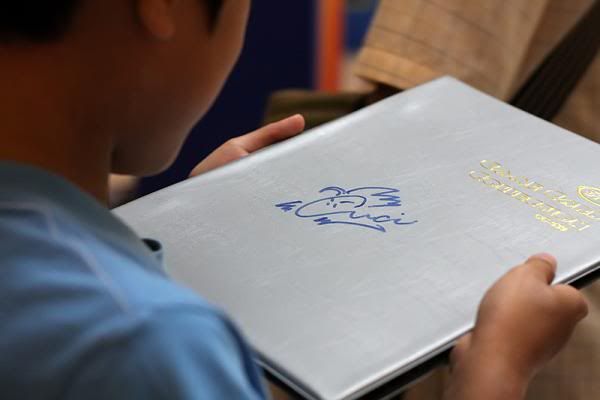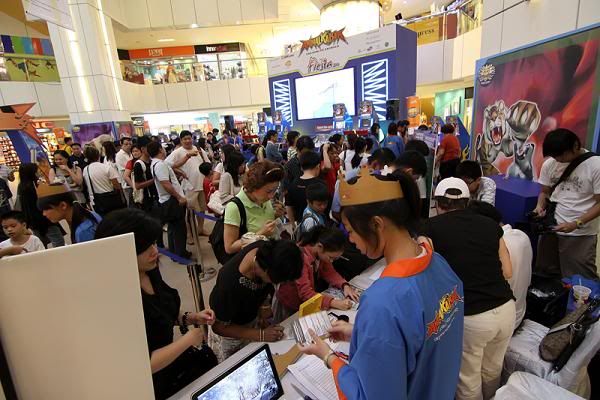 Photo credit:GamesCreditAsia