15 to 19 March 2011, 11am to 6pm, United Square Shopping Mall
Following the massive success of Animal Kaiser Fiesta 2010, the fans of Animal Kaiser were in for a treat once more as Fiesta 2011 took centre stage during the last week of the March school holidays. Promising to be 態igger, Better and Louder? the Event achieved just that with bigger crowds recorded, better tournament format and playing experience as well as louder on-site presence with an exquisite 慞ower up your Favorite Boss Animal?structure.
The first day of Fiesta 2011 saw the official launch of highly anticipated Version 6 and throngs of children, parents and even adults gleefully played on the machines that were the first to be on the latest version in the whole country. The special gifts were a huge hit with the kids, where there were 慉nimal? 慡trong?and 扢iracle?crafted candies given out as well as Animal Kaiser wristbands. A record number of Special Icarus the young Eagle?cards were redeemed by the participants who enjoyed a fun and educational experience at the game booths. At the National Animal Kaiser Championships, more fans were able to participate this year as direct qualifications were extended to fans from Animal Kaiser Singapore Facebook, AK Club as well as early birds?who were queuing patiently before the Opening Ceremony on the first day. Despite the catastrophic events in Japan, Mr Akihiko Arai, Producer of Animal Kaiser, together with Mr Hironobu Morikawa and Mr Hideki Yoshida made it to Fiesta 2011 and held an autograph session for the fans.
The finale was a pleasant surprise for the fans when they witnessed a sneak preview of Animal Kaiser Evolution. The winners from both the Children and Adult Category became the first two in the whole of Southeast Asia to play on the machine as an added incentive for topping the Grand Championships, leaving the fans ecstatic and thrilled and asking for more.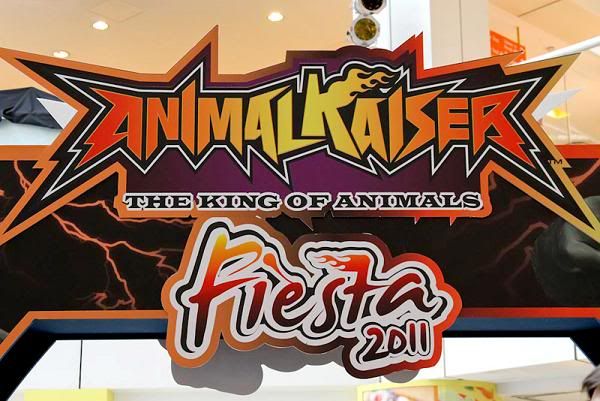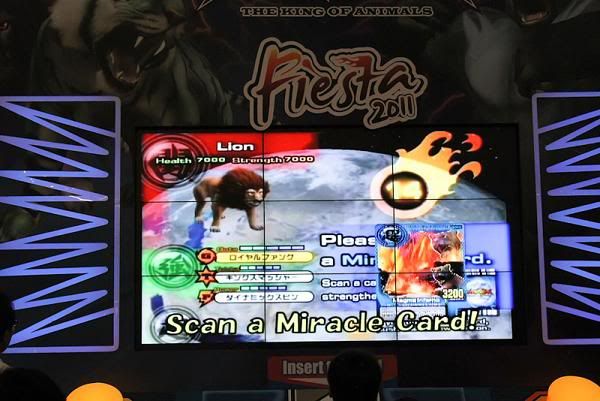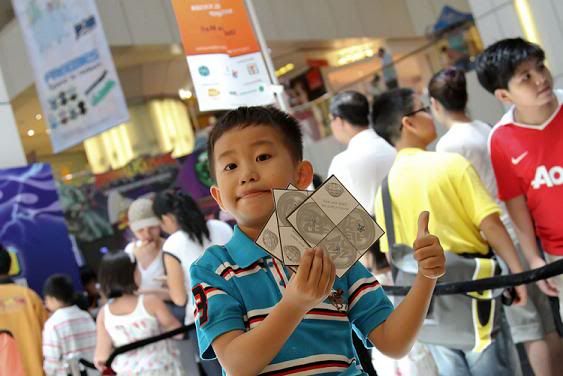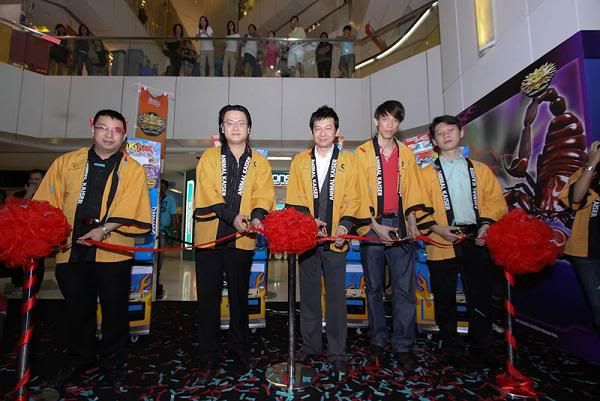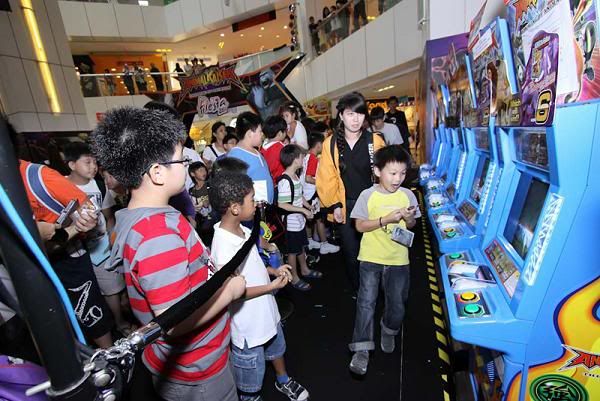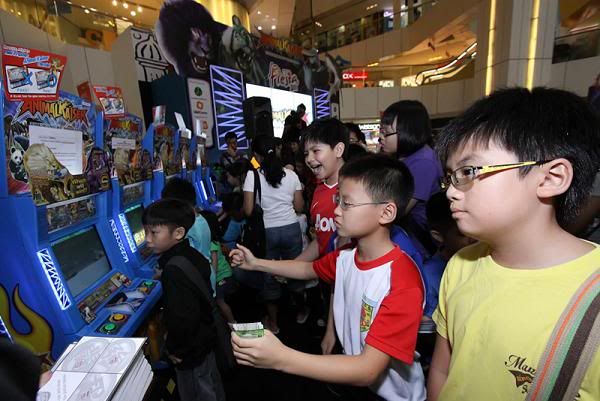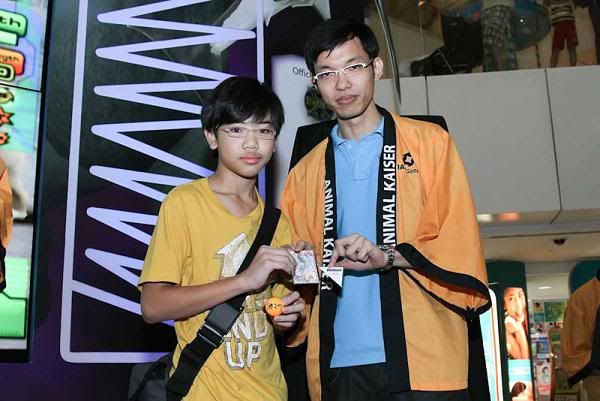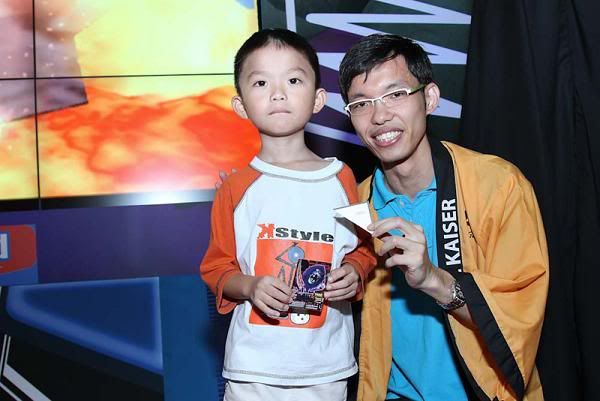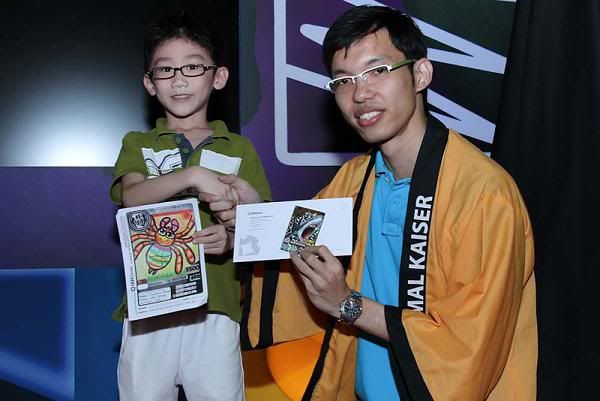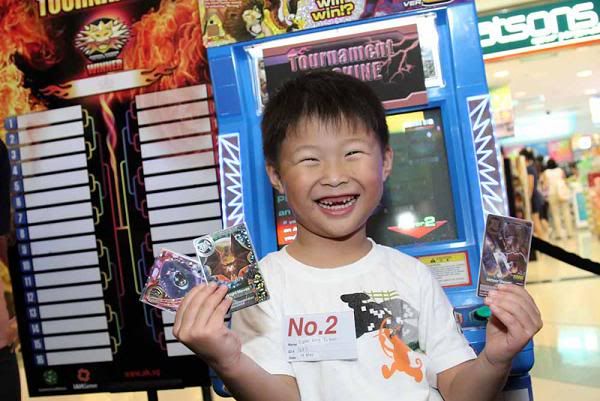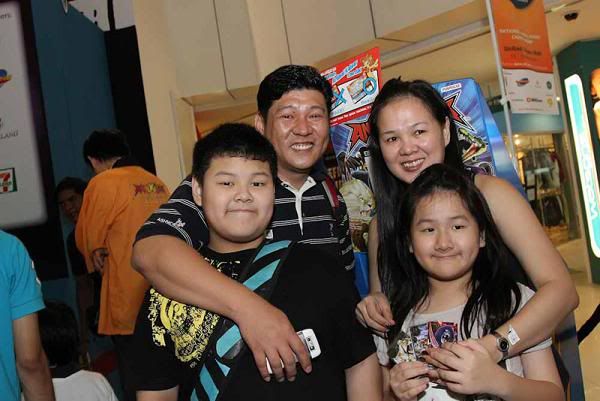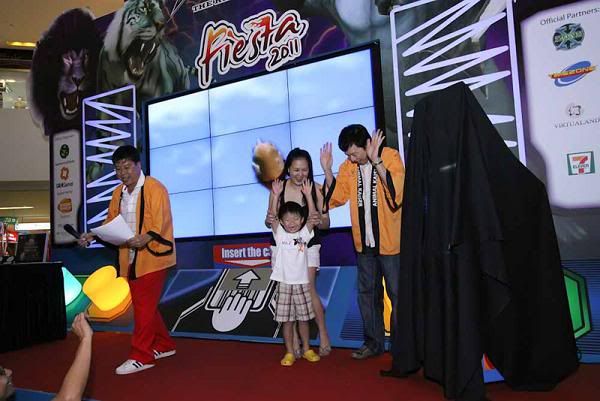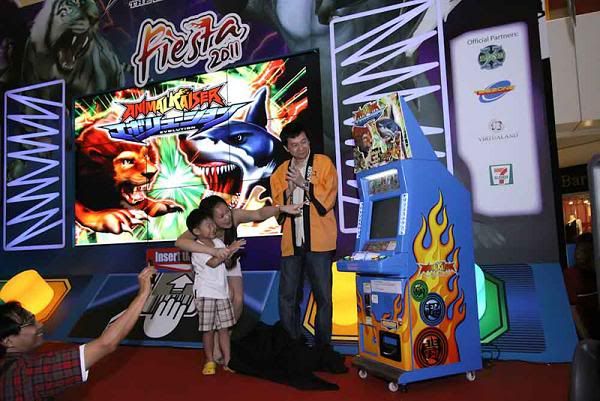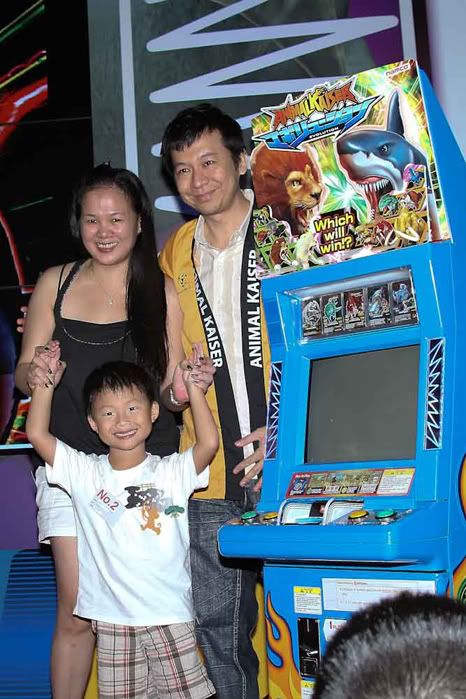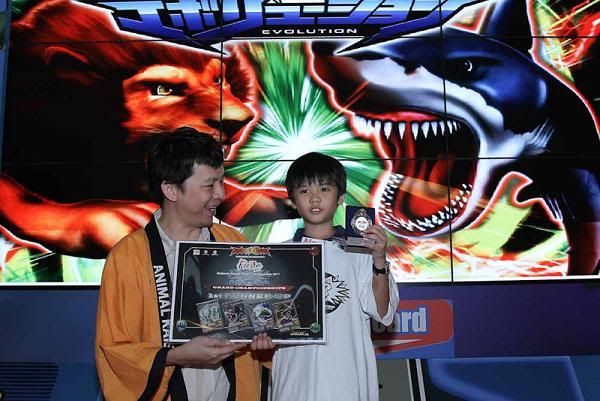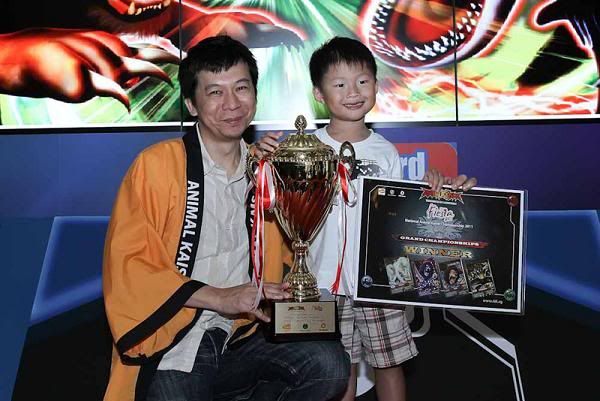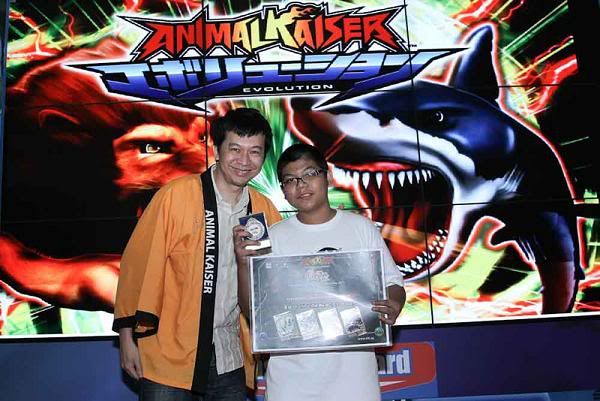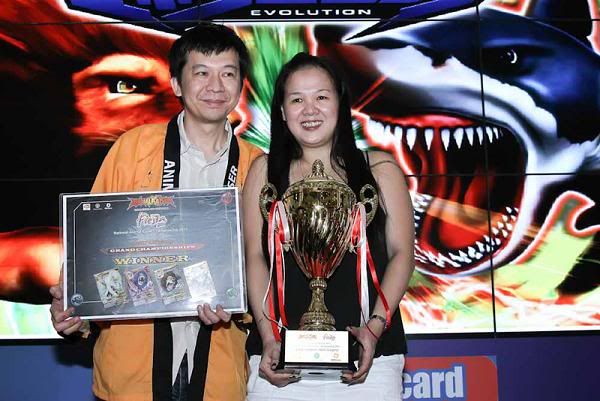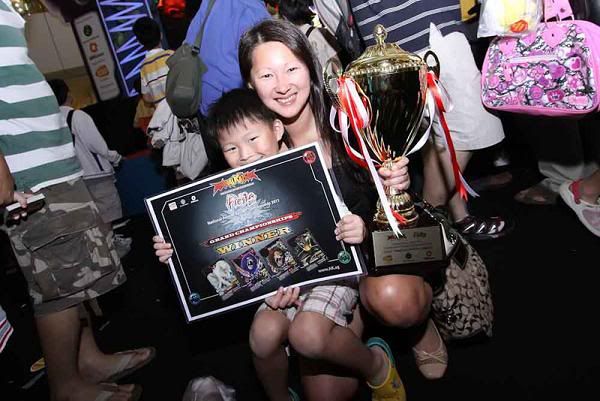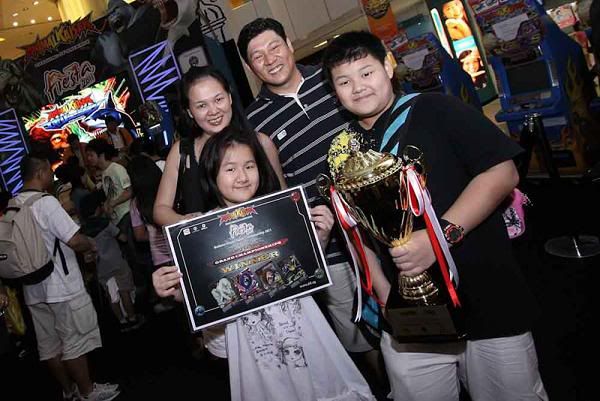 Photo credit:GamesCreditAsia