With immediate effect from 11 May 2011, please note that the 3 times GOLD CHAMPIONS rule will be lifted! ALL are welcome to participate in the Animal Kaiser tournaments!!!
~ hnkang007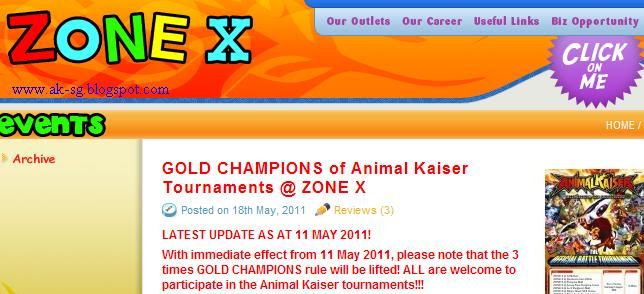 Comments
my daughter can play now !!!!
she is e first to be banned ...never play since ver 5 .....
she wanted to quit AK ...LOL !!!!!
~ animalkaiser