6 different titles to be given away FREE !
~ These DVD are given to me by my neighbour who have moved out from our estimate ,hence they are not in brand new condition.
All titles comes with 1 dvd disc (used condition)
Cartoon animation in Japanese vocal language , chinese Sub-title
Lucky draw is for open all Animal Kaiser fans from all around the world
There is no age restriction and we will post to any part of the world if you are selected for the draw as winner. Blog master will bear all shipping postage cost
Each address is entitle for 1 lucky draw chance
Should there be only 1 person to request these dvd ...he will win all 6 titles. Otherwise , Blog Master will organise a lucky draw to determine 6 Winners.
Draw Result will be recorded to You-Tube
Lucky draw registration open now until 10th July 2011 , 2300hrs
To qualify , send your entry to our email at aksg2009@gmail.com
Title : www.ak-sg.blogspot.com Jap Cartoon DVD Lucky Draw
Include the follow
:
Name :
Age :
Phone Contact :
Address :
To win a extra mystery original Japanese promotion card ?
(Optional Remark :): Tell us briefly what you like about my blog
Prizes :
* Guyver (1 disc)
* Super Robot Wars (1 disc)
* Gravion (1 disc)
* Yin -Yang Big war (1 disc)
* Fighter jet Snow Wind (1 disc)
* Seed (1 disc)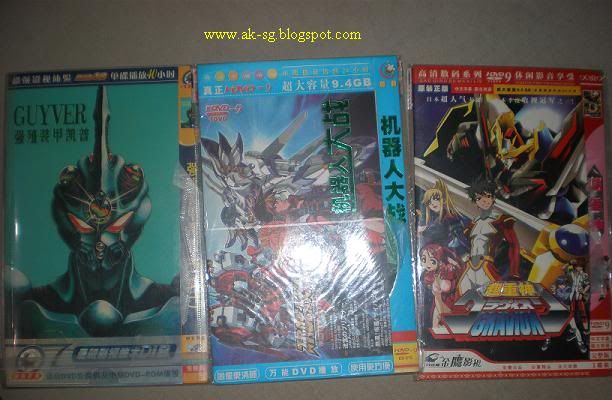 Response :