Sunday evening time...I went to Mandarin Hotel , Orchid to meet up this indonesian buyer. even went up to storey 14 where he stays as we could sit at the 2 big chair to chit chat about AK and future business dealing.. He is going back to indonesia @ 1100hrs flight the next day
Hotel lobby @ Level 5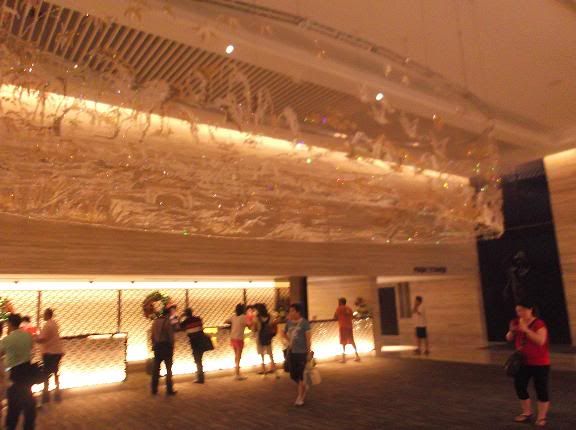 I am the very last group of Seller.. meeting him as he has already met up with so many different sellers last few days...where he had already bought 5 champ bengal tiger and 3 sets of Champions combo (eagle+GWS + gorilla)...and he spent about SGD$1000 on AK stuffs ...he even had to ask another friend to atm transfer me some $$ as he had run out of SING dollars cash on last day...heehee... will be coordinating with Salt & his friend (chris) for future dealing ...
We had provide him some deck boxes for packing all his purchase//lol
Most imporatant , we also provided him lots of Evo 2 cardlist ...to bring home.
Salt is shy to take photograph but we had a good time discussing about the animal kaiser market
Salt is so please with our customer service that he sms me at around 0130hrs ( 1.30 am past mid-night) to have a last minute order !! too bad...i did not notice it as i was zzzz until i wake up @ 1030hrs next day ...but it was already too late to react ...he should be at the airport by now..haha...sms him and wish him have a safe trip home.
so far , we had meet up AK fans from Hong Kong , Philliphines and Indonesia. Currently also in -process of contacting another AK fan from Malsyia who is coming down to Singapore end of the year ...more business dealing on the way !
After the happy dealing , our family went to eat at Chatterbox restaurant ...Singapore's most expensive Chicken rice !
Each set of chick rice is $27
Each drink is $9 !!
Spring roll (6 pcs) @ $12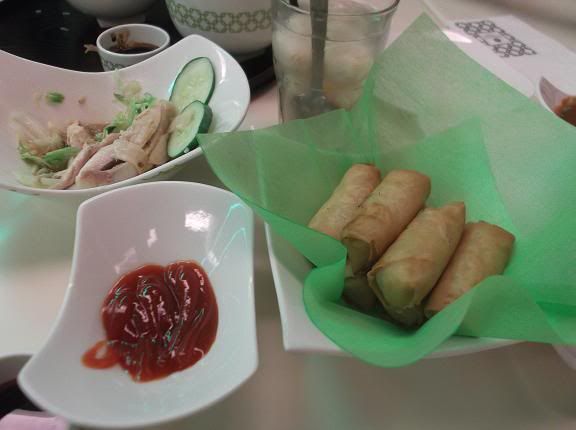 Satey ( 6 pcs) at $18.80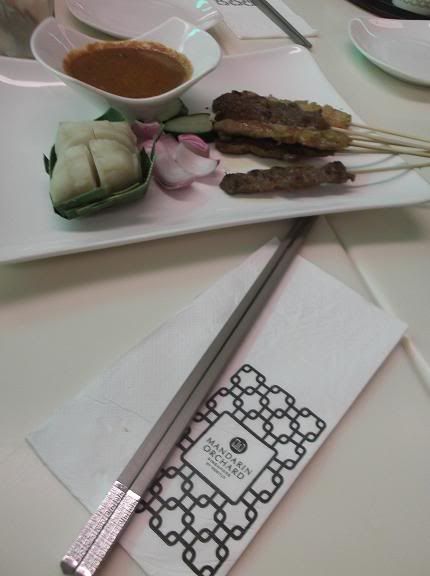 End up our total bill = $150 ! *sob*...cry cry...